Mora Salazar
Mora Salazar founded in 1975 is the leader company in Spain in manufacturing, distribution and installation of fences system, road safety features and passive safety.
Dedicated from their origins to the manufacture and installation of fences until nowadays, after a great development and business growth, Mora Salazar in 1991 created the subsidiary "Mora Salazar Seguridad Vial" dedicated to the manufacture of road safety elements.
The Mora Salazar Group has become a world leader today in the sector of the passive safety, as thanks to the company subsidiary European Security Fencing founded in the year 2003 and being unique concertina manufacturer in Europe, has projected the company toward markets around the world.
More than 35 years are those that Mora Salazar has been working in a constantly evolving, expanding manufacturing platforms, distribution and coverage, today being present in over 25 countries.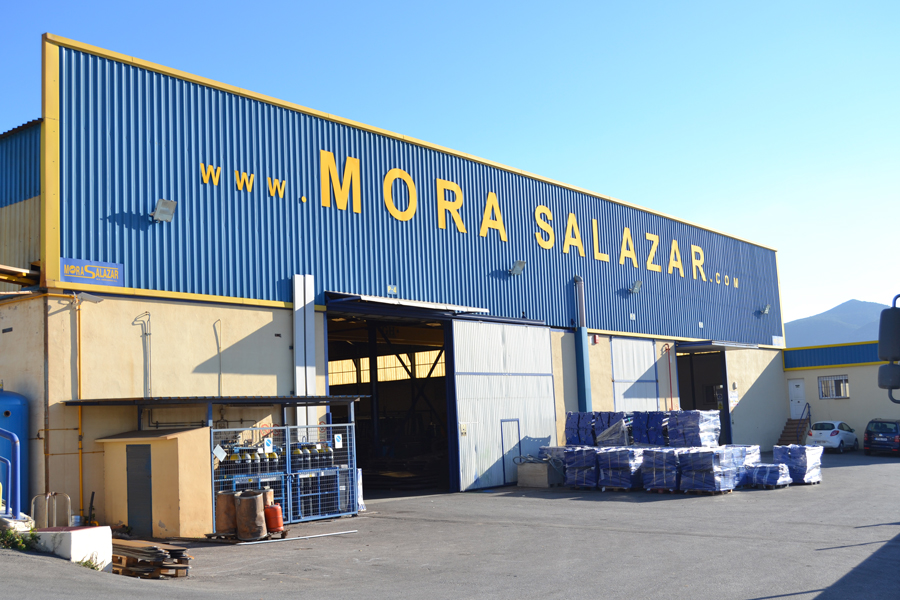 Mora Salazar account with own area of R&D, supported by the best engineers and technicians carrying out large-scale projects.
In the exercise of responsible and ethical business Mora Salazar assumes a commitment to society, present since the origins of the company, which is articulated through the development of high security products, which respond to the client requirements where it operates.
Products and Services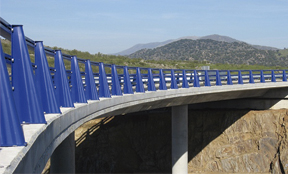 Mora Salazar manufactures supplies and installs metal parapets of various levels of containment: high containment (H2, H3) and Very High (H4b), with the name "MOSA 16 ", "MOSA 20" and "MOSA 28 ", respectively. This is metal barriers of security specifically designed for your deployment in edges of dashboard works of step, coronation of walls of sustaining and similar works.
In addition, manufactures and installs metal railings for parapets mixed employees as guardrails to prevent vehicles ride on the sidewalk.
Mora Salazar has also developed other products such as road safety railings, screens, coatings, imposts, catwalks, canopies or pergolas among many others.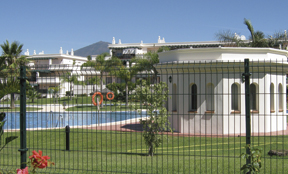 Mora Salazar is the leading company in manufacturing and installation of fencing for large projects in Spain, both private and public works. Fencing of motorways, railway lines, airports, train stations, large rural land, hydrocarbons plants, power plants, correctional facilities, borders, etc.
Salazar Mora offers a wide range of fencing composed of metal fences, gates, screens, hinged and sliding doors, temporary fencing and accessories that adapt to the conditions and technical specifications of any installation.
Mora Salazar products are characterized by high resistance to external factors such as corrosion caused by aggressive environmental conditions, which guarantee all material prolonging the lifetime.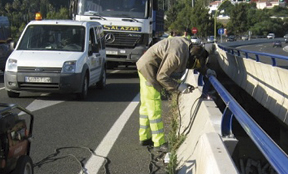 Mora Salazar offers the services of a specialist company in Integral Maintenance of roads, as it has the highest rating of contractors OR-2-D granted in Spain.
Mora Salazar has a team of highly qualified professionals with extensive experience for all kinds of facilities.
With over 130 workers has been set up a team specialized in all kinds of projects.